News
"To get recognition in a foreign land is a big honor". An interview with Bernd Frenz
21 October 2010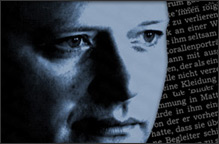 The S.T.A.L.K.E.R. series bibliography counts over 40 novels (in Russian) released. Its popularity continues to be so huge that book publishers have to do reprints of the novels sold out. As as result, the process of nearing the two sides – games and books – has seriously progressed. Nevertheless, it is not the first book experience for GSC Game World (given the earlier release of Heroes of Annihilated Empires series of novels in ex-USSR).
The international S.T.A.L.K.E.R. book presence started five years ago when GSC contracted with German-based Panini publisher who got Bernd Frenz and Claudia Kern on board to write three best-selling novels, highly esteemed by critics and the German-speaking readership. Later on four other novels from the Russian series got translated into German as well.
The correspondents from GSC-Fan.com got in touch with sci-fi writer Bernd Frenz to ask him a few questions about his work on the S.T.A.L.K.E.R. writings. Read on the exclusive interview (available in Russian and German) here.